B7 OLED 4K HDR Smart TV
OLED55B7P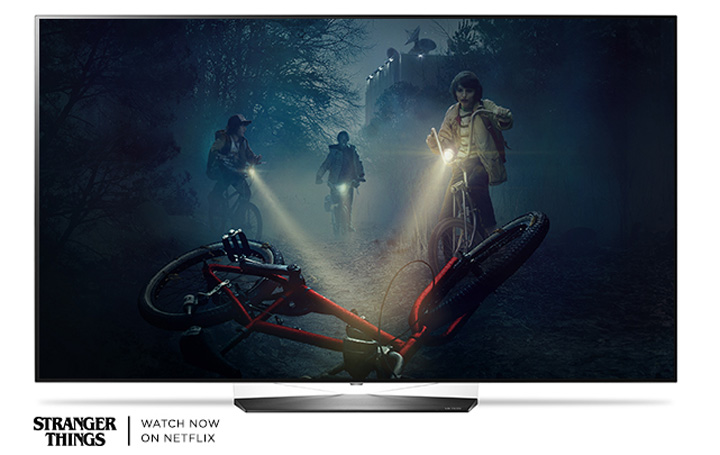 Disfrute de una experiencia de entretenimiento de estilo cinematográfico en su hogar con los televisores LG B7 OLED 4K HDR Smart TV. La impresionante resolución 4K Ultra HD combinada con Perfect Black, Cinematic Color, etc. produce imágenes asombrosas con detalles notablemente espectaculares y colores vibrantes y brillantes. El contenido premium logra la cima de la calidad de la imagen, gracias a Active HDR con Dolby Vision. El audio de Dolby Atmos es igual de impresionante, más popular que los teatros más avanzados.
La última plataforma de TV inteligente webOS 3.0, exclusiva de LG, puede acceder fácilmente a su contenido favorito y navegar más intuitivamente por las funciones completas de la televisión, elevando su experiencia de usuario a un nuevo nivel. El diseño delgado de la cuchilla se combina a la perfección con la decoración de su hogar.
Televisores OLED LG - Vea 'Cosas extrañas' en LG OLED Perfect Black Screens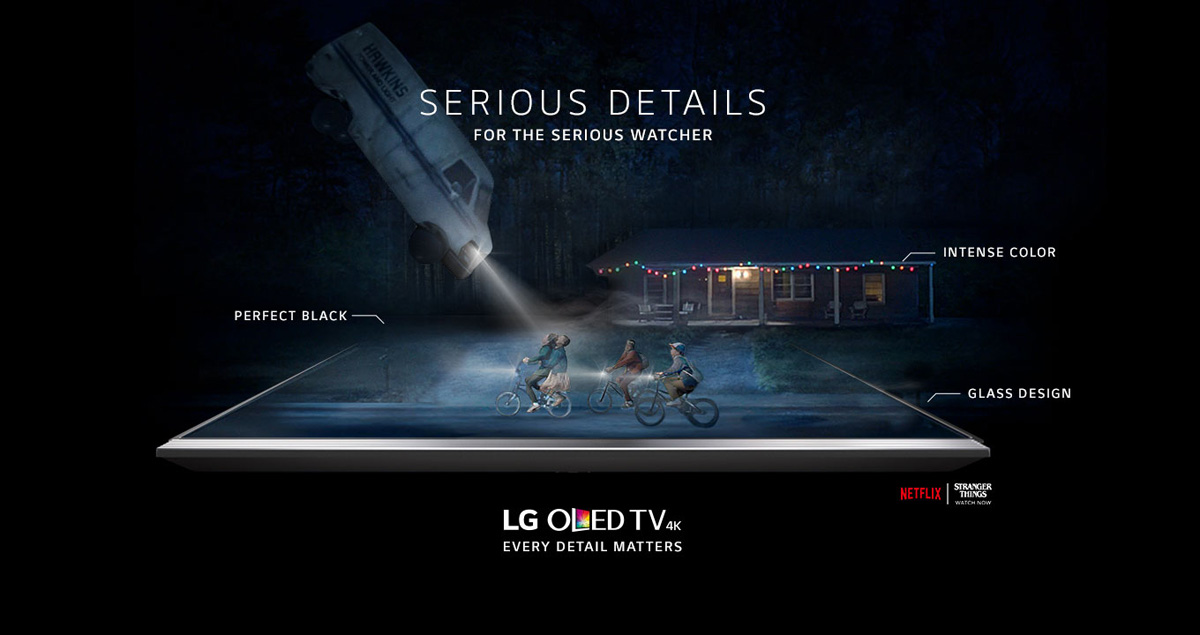 Color intenso en negro perfecto
Imagine los cielos nocturnos tan oscuros como el cielo nocturno. Contra la oscuridad infinita y oscura del negro perfecto, los colores pop e imágenes cobran vida. Los píxeles LG OLED son los que hacen que todo sea posible, y cada uno se enciende y apaga individualmente para un contraste verdaderamente infinito.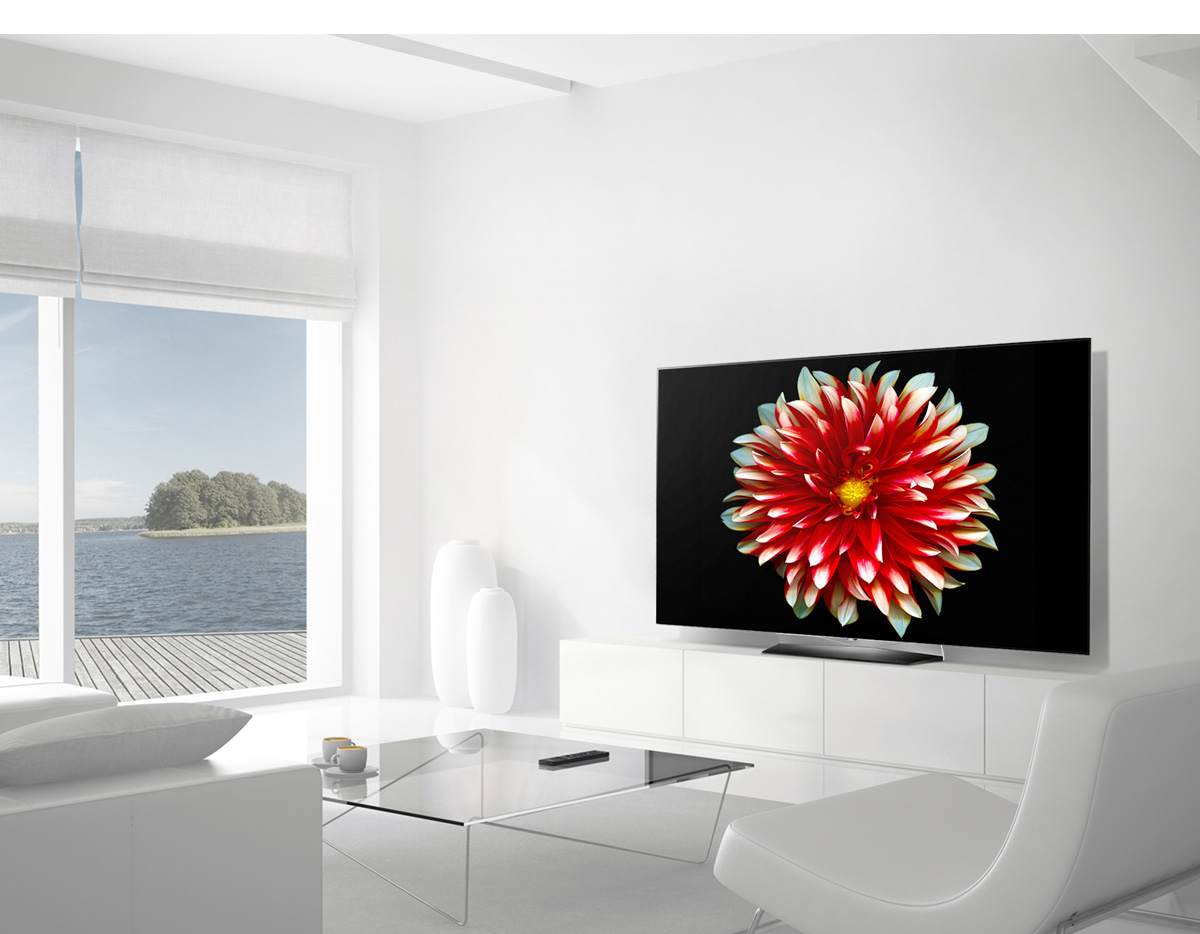 Disfruta del contenido más HDR
From brilliant brights to deepest darks, LG OLED TV offers the ultimate expression of high dynamic range. Unlike some other 4K televisions, LG OLED TVs support Dolby Vision, optimizing the picture scene-by-scene, as well as the new HLG HDR standard, so viewers get more options for premium content.
Note: The compatibility for HDR playback may vary by the format and country.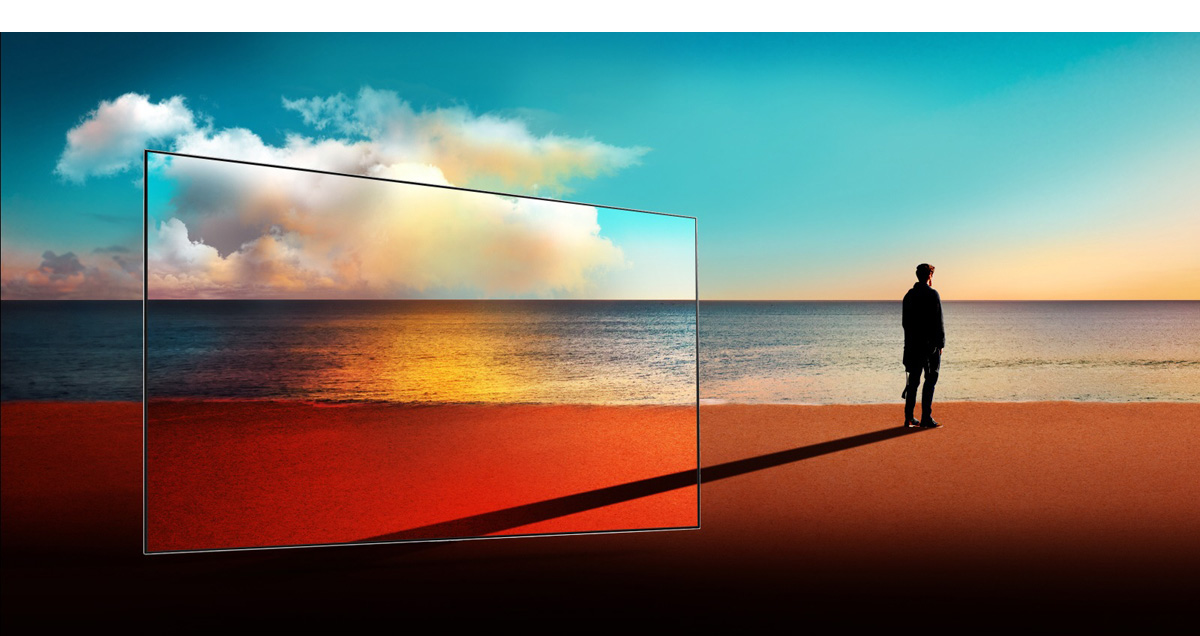 Bring Big Screen Sound to the Living Room
Straight from state-of-the-art theaters to the home, Dolby Atmos creates sound that can appear to come from anywhere. Crickets all around. Explosions from above. A villain laughing behind. With LG OLED TV, audio becomes an incredibly realistic, immersive experience.

Dolby Access App
Experience Dolby Vision and Dolby Atmos on LG OLED TVs to turn your TV into an entertainment powerhouse.

Gorgeous Picture No Matter How You Look At It
From the front or from the side, every seat in the TV room gets a clear, vibrant picture without washed-out tones. The unique design of LG OLED TV assures that any view is a great one, not just for those in the center.

webOS 3.5 Smart TV
Queue up movies, TV shows, online content and more from top content providers then toggle between them with an impressively intuitive interface. Armed with the Magic Remote, seeing old and new favorites in cinematic LG OLED quality is as easy as a flick of the wrist and the press of a button.
Note: Please check with content providers for required bandwidth to stream videos. Smart service on product is subject to change. Some apps that appear on the screen image may not be pre-installed; Internet connection is required for download.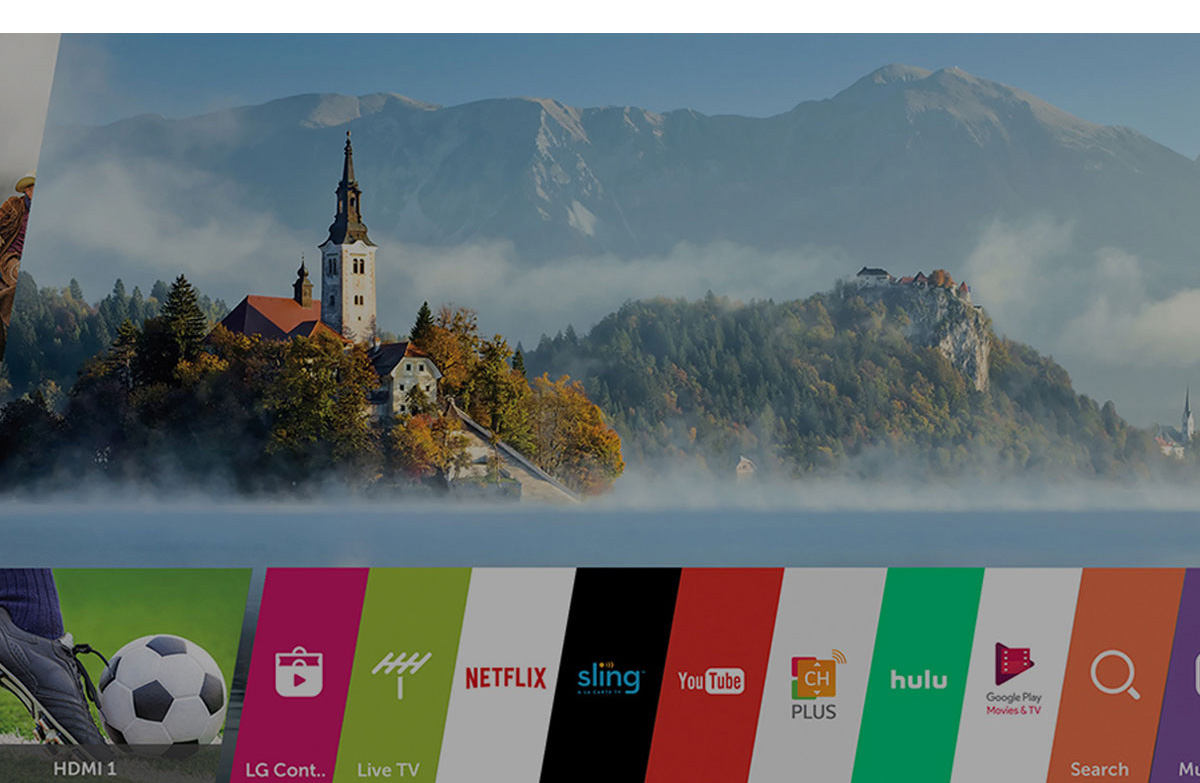 Watch What You Want, When You Want
Netflix Recommended TV recognizes Smart TVs that meet strict criteria for a superior Netflix experience, such as easy app access and new features. For the third year in a row, LG TVs have the distinction of being recommended by Netflix!
Note: Netflix streaming membership required. Ultra HD availability subject to your Netflix subscription plan, Internet service, device capabilities, and content availability. Visit nflx.it/4K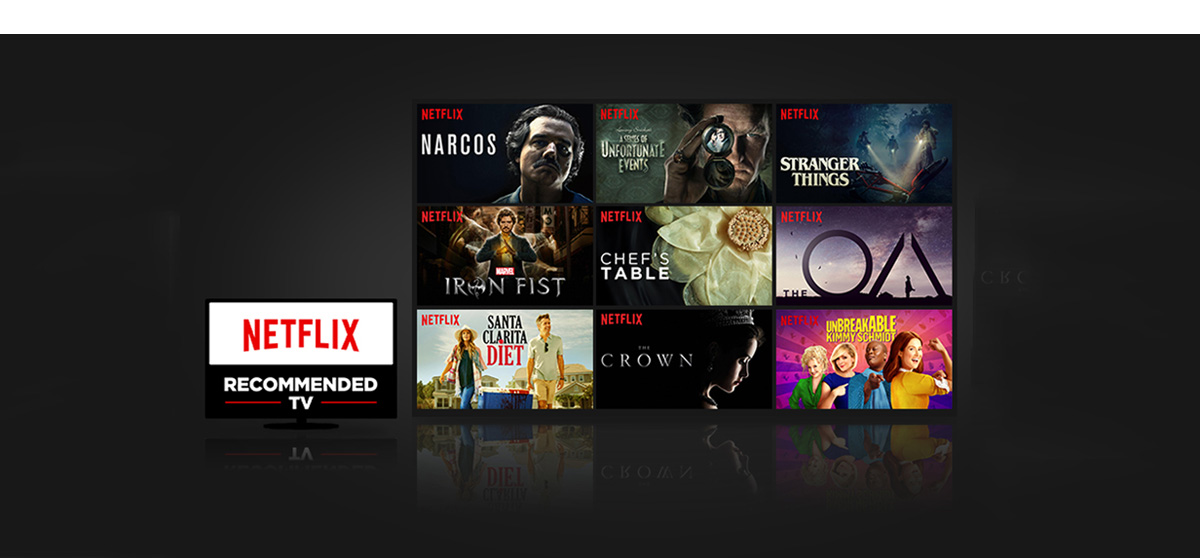 Blade Slim Design to Blend with Any Home Décor
No thicker than a pencil at its thinnest point, the ultra-sleek design is so slim it's even beautiful from the side. Revolutionary LG OLED technology uses individually lit pixels, requiring no backlight, so it can be mounted closer to the wall than other TVs or be placed on a tabletop where it complements any room.